DigiDial-IP provides you with a robust, low-cost telephone service
---
DigiDial-VoIP is a business-grade Voice over IP service that is hosted on our network. DigiDial-VoIP provides you with a robust, low-cost enterprise voice solution, replacing costly PBX or Centrex service - with the flexibility and durability of Internet Protocol (IP). With DigiDial-VoIP capability, your company can change its communications financial model, meeting your communications needs at significant cost savings.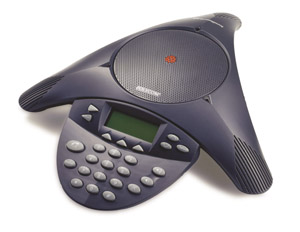 DigiDial-VoIP goes far beyond traditional PBX, IP-PBX, Key, or Centrex services to include in your voice communication a vast array of Web-based feature functionality for simplified, efficient communication within your company. DigiDial-VoIP easily connects all of your company locations and remote employees with the same dialing plan, creating a virtual campus environment with intra-company 4 or 5-digit dialing, call forwarding, and enhanced company-wide voicemail capability. Your employees can manage all of their office communications needs through any Internet access or browser. Business communications no longer need to be dependent on location and hardware.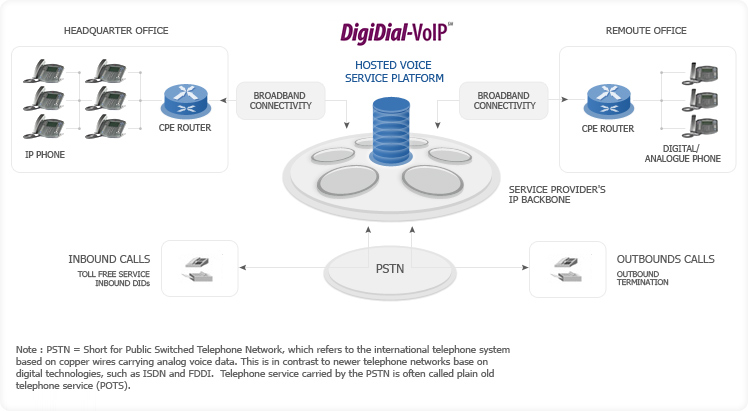 DigiDial-VoIP gives you the best of both worlds: the features and benefits of traditional voice systems and the power and capability of the Internet. DigiDial-VoIP includes a suite of advanced browser-based capabilities described here.
DigiDial-VoIP list of Features:
411 Directory Services
Anonymous Call Rejection
Automatic Call Back
Barge-in Exempt
Call Forwarding Always
Call Forwarding Selective
Call Forwarding Busy
Call Forwarding No Answer
Caller ID
Calling Line ID Delivery Blocking
Call Hold
Caller ID Line Blocking
Cancel Call Waiting
Call Park
Call Pickup
Call Transfer
Call Return
Call Waiting
Call Multi-Way Conference Call
Call Lists
Dial Tone
Directed Call Pickup
Direct Inward Dialing (DID)
Direct Outward Dialing (DOD)
Do Not Disturb
Favorite Contacts (Speed Dial)
Flexible Dial Plans
Flexible Feature Mapping
Find Me/Follow Me
Hands Free Dialing
Handset Volume Control
Hook Flash
Hunt Group
Last Number Redial
Local and Long Distance
LCD Feature Support/Soft Keys
Message Waiting Indicator
Music on Hold
Personal Locator
Priority Alert
Remote System Access
Selective Call Acceptance
Shared Call Appearance
Simultaneous Ring
Speaker Volume Control Mute
Speed Dial
Station-to-Station Dialing
Up to 2 Alternative Numbers with Distinctive Ring
Voicemail - Powerful Features with Multiple Profiles and Voice Portal Calling. Voice Messages can be Delivered to a User's Email Inbox
Downloadable Documentation
Send us a quote request or contact us. We' are happy to discuss with you how VoIP could work for your business, increase efficiency, and save you money.